Manageable energy dense meals for your patients from Wiltshire Farm Foods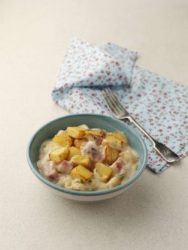 Have you discovered Wiltshire Farm Foods Mini Meals Extra range yet? A great range of small but delicious meals which serve up that satisfying main meal feeling but in a smaller, more manageable portion size.
These energy dense meals are small but mighty with over 500 calories and 20g of protein in a maximum 300g portion size, even in vegetarian options. Perfect for those who can't quite manage as much as they used to at mealtimes but still need to maintain a good nutritional intake.
With 11 different meals in the range, there's great variety and choice for your patients. Be confident that your patients are getting the calories and protein they need in a tasty, manageable portion size delivered by friendly, local drivers for free.
For more information or to order brochures for your patients visit: www.specialistnutrition.com