New Puréed Quiches and Cakes from Wiltshire Farm Foods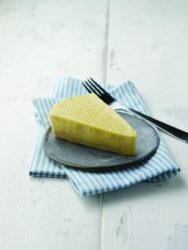 Wiltshire Farm Foods has introduced two brand new Level 4 Puréed Quiches and Cakes for your patients with dysphagia to enjoy.
The two tasty puréed quiches (Quiche Lorraine and Cheese & Onion) are perfect as a snack or even a light lunch whilst the two tempting puréed cakes (Hot Chocolate Cake and Hot Apple Cake) make an ideal afternoon treat or warming dessert.
These new additions to the Softer Foods Range of texture modified meals offer even more variety to the already 80+ dishes already available. The range features main meals, hot and cold desserts, sandwiches, breakfasts and even classic favourites, such as Puréed Beans on Toast. With dishes available across IDDSI Levels 4,5,6 there is a great choice for patients with dysphagia.
As with all the meals in the Wiltshire Farm Foods range delivery is free direct to the freezer from friendly local drivers and the dishes are quick and easy to cook in the oven or microwave without the challenges of home blending.
For more information, or to order brochures for your patients, visit: specialistnutrition.com