Nutrium Nutrition Software – Meal Planning, Nutrition Analysis software for nutrition professionals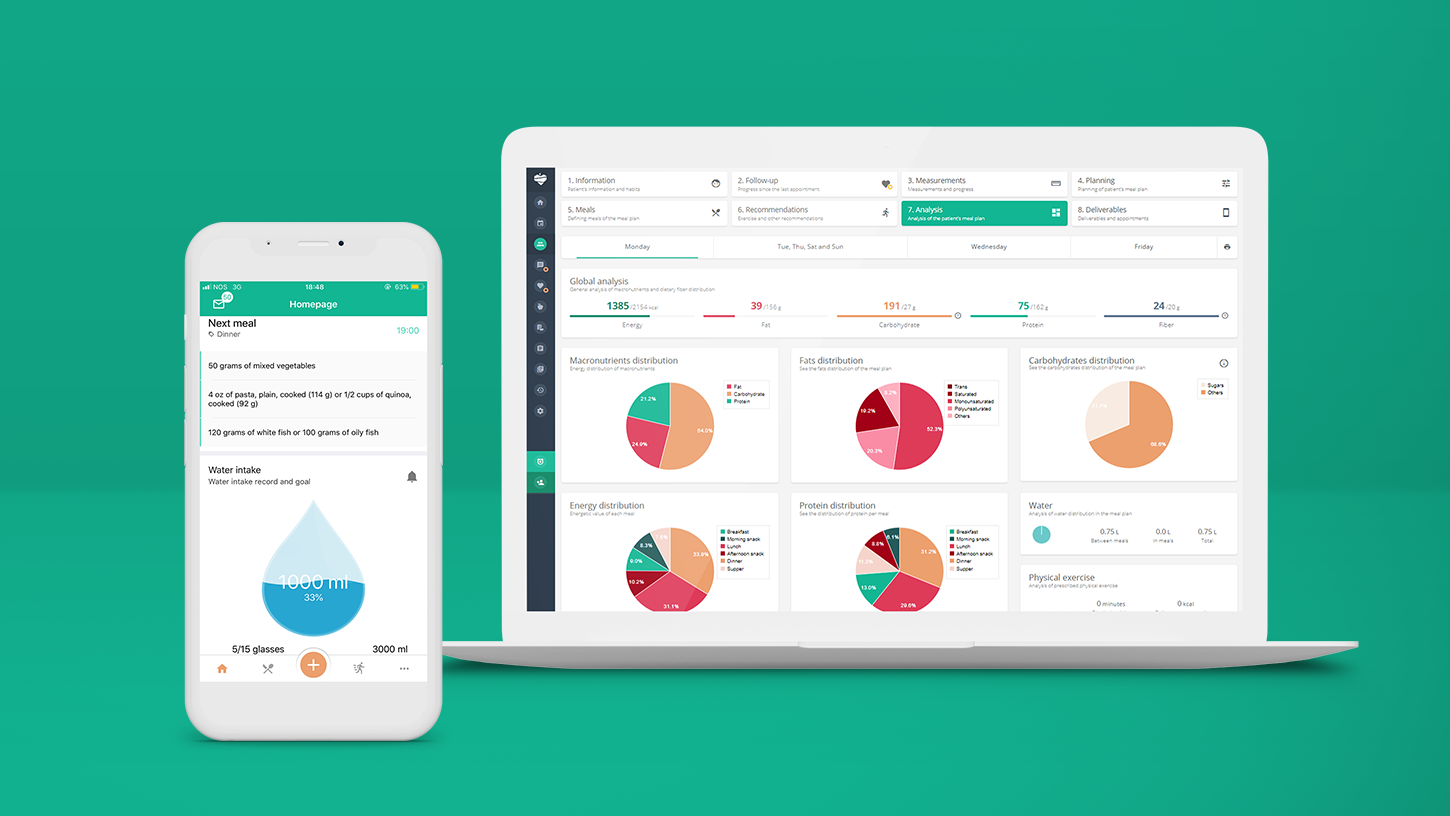 What professionals struggle the most is finding a nutrition software to organise, assess, plan and monitor their clients during nutrition consultations. On the other hand, clients struggle to be compliant and feel connected with their nutritionist or dietitian.
Nutrium is nutrition software for professionals to work closely with their clients, keep all their information safe, in a GDPR, web-based platform, for planning, creating and analysing nutritional recommendations, and also keeping clients motivated.
Click here to enjoy the 14-day free trial.
So how will this nutrition software make your nutrition business grow?
Nutritional Analysis Software – Estimate quality of current diet, create personalised meal plans and check nutritional requirements compared against UK DRVs.
Meal Plan Creator and Recipe Development – determine clients' energetic needs and macronutrients distribution with automated calculations and use more 27 000 food products available in Nutrium (McCance and Widdowson's dataset included). Check micronutrients composition and make adjustments on the spot.
Practice Management Software – Manage appointments and booking, keep clients' files in one single place and offer them a mobile app to check recommendations, see current goals and improve adherence, track food diaries, exercise, and water intake and chat with them at any time.
Find more information at nutrium.io
If you'd like to test Nutrium out for 14 days for free, the team is ready to help you understand how it works and how it can help your business.