Purée Petite Meals from Wiltshire Farm Foods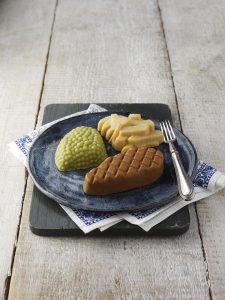 We know that often those that are living with Dysphagia struggle to get the calories and nutrition that they need. That's why Wiltshire Farm Food's Purée Petite range is ideal for those on an IDDSI Level 4 Puréed diet that can't quite manage the portions that they used to.
These meals are 40% smaller than our Purée Classic range but still contain over 500 calories and at least 16 grams of protein, even in the vegetarian options! They're packed full of tasty ingredients, and easy to prepare. Delivery is always free, and our friendly drivers will even put the meals away in your patient's freezer if they'd like.
And the best thing? Peace of mind that your patients are eating a safe diet that is delicious and nutritious. Discover more about our Purée Petite range and request a free tasting session for your team by visiting: www.specialistnutrition.com