The ProSource Range – Because Everyone's Different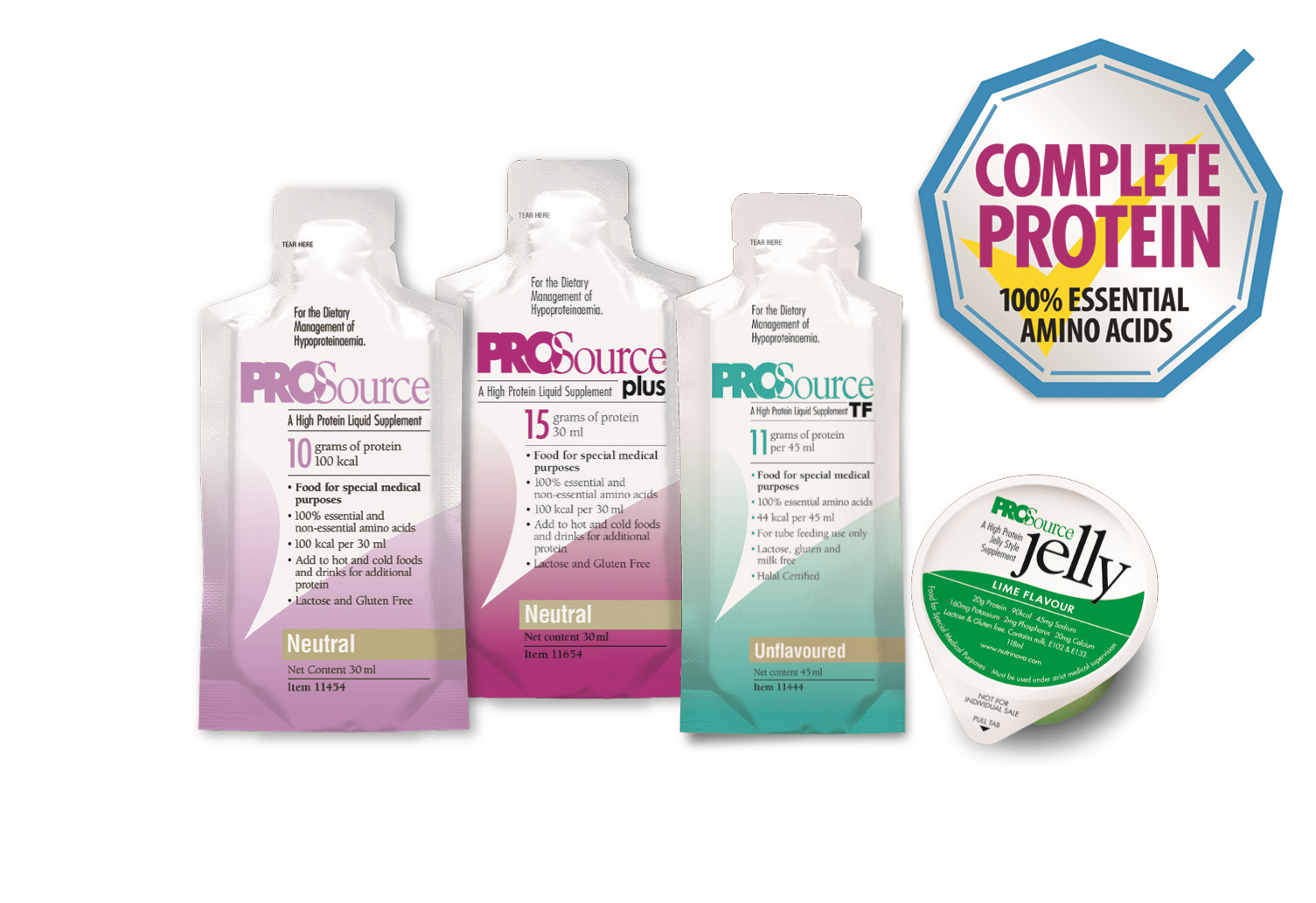 ProSource isn't just one product that we expect you to fit to all your different patient's needs. ProSource is a complete range of unique high protein supplements, each with varying characteristics, that can be tailored to individual patient requirements without compromise – quite simply because we know that everyone is different.
Whether it's for oral or enteral use, a requirement for carbohydrates alongside protein or not, or a variety of flavours and textures to aid compliance, there's a ProSource product that will suit your needs.
To find out more, or request FREE samples of any of the ProSource range, simply visit: nutrinovo.com, email: info@nutrinovo.com, or call us on: 01249 691301.