We Know What You're Made Of
Are your patients drinking enough? We all know that water is essential for life. Unfortunately, not everyone finds it easy to drink enough to stay hydrated.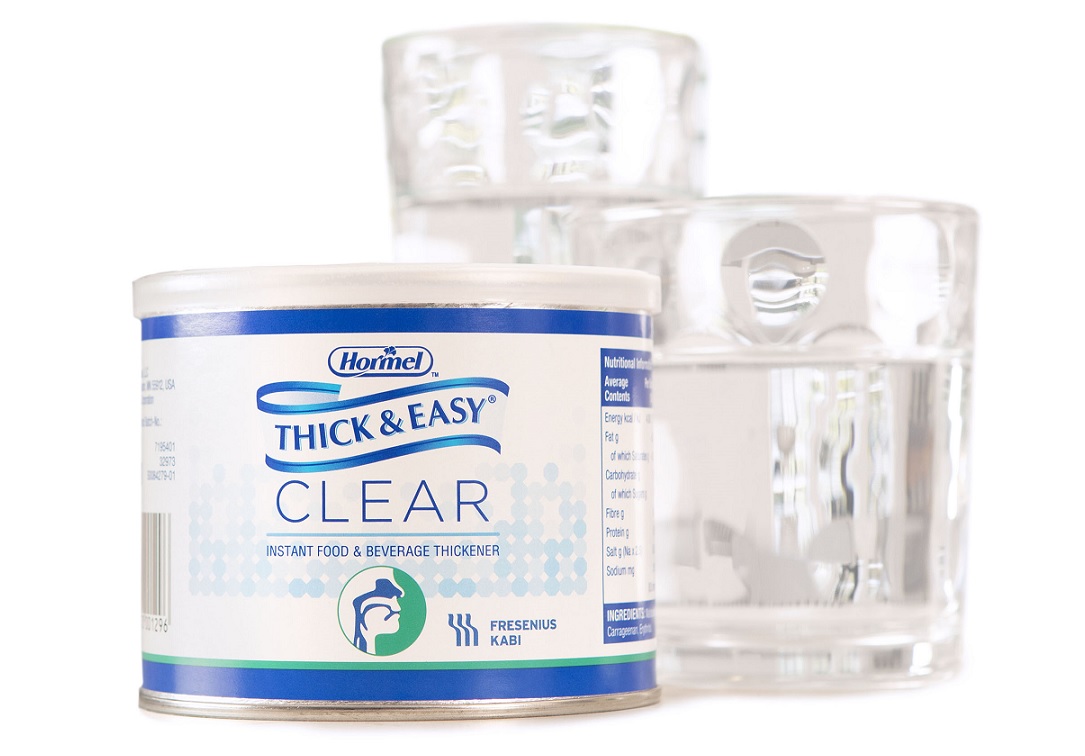 Dysphagia sufferers, estimated at 8% of the population,1 often struggle to take in enough liquids, even developing a fear of swallowing. It's time to take hydration seriously.
Thick & Easy Clear is prescribed to modify the consistency of drinks, helping people with dysphagia to swallow safely. Thick & Easy Clear:
Encourages fluid intake, therefore reducing the risk of dehydration

Is a gum-based thickener

Doesn't alter the natural appearance, taste or texture of drinks2

Retains a consistent thickness over time

Lessens the fear of swallowing
Find out more about dysphagia
For expert information, advice, case studies and the latest developments in clinical dysphagia research, call Fresenius Kabi on: 01928 533 516 or email: scientific.affairsUK@fresenius-kabi.com
Coming soon – your new online training resource
Including accredited training, tips and tricks and further information about dysphagia.
Visit dysphagia.org.uk to find out more.
References: 1.  http://iddsi.org/ Date accessed: November 2017.; 2.  Fresenius Kabi data on file – Thick & Easy Clear – Acceptability Study Report Sept 2014.
Date of preparation: January 2018. Job code: EN1461. Thick & Easy is a trademark of Hormel Health Labs. Fresenius Kabi is an authorised user.