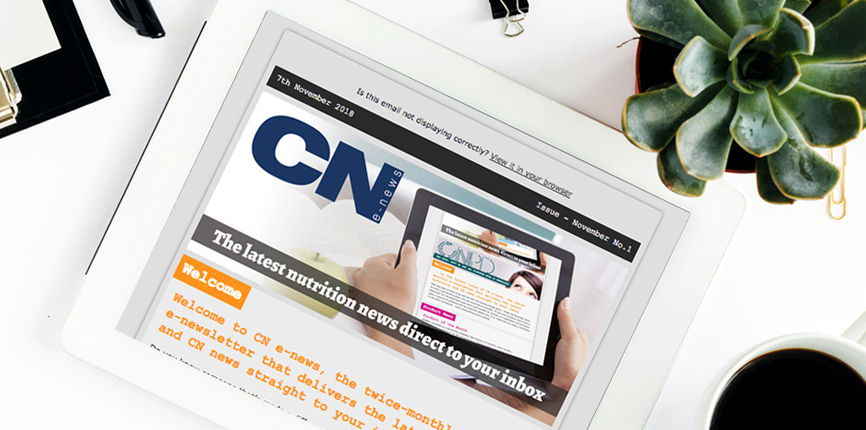 CN Emailers
Sign-up for the Chance to WIN a Christmas hamper!
The CN Emailers service – including CN e-news and CNe-shots – keeps you up-to-date with the latest nutrition news, product and service innovations, events, along with information on your No.1 nutrition publications – CN Magazines (CN & CN Focus). 
From 12th November until 9th December anyone that signs up to CN Emailers will automatically be entered into a prize draw* for the chance to WIN a Christmas hamper!
When subscribing to CN Emailers, you will receive CN e-news – the twice monthly e-newsletter from CN Magazines, CN e-shots, along with details on CN Surveys & competitions, CNPD, and the CN Awards.
*No purchase necessary.  Competition is free to enter. Only one entry per person. This is a prize draw, with only one prize offered – a Christmas hamper.  The winner will be selected at random.  Competition closing date is 9th December 2020, 10:00 GMT (UK). The winner will be informed by email. The winner of the prize draw must claim their prize within a month of the competition closing date (by 9th January 2020).  To view our Privacy Policy, please click here. To opt out of the 'Christmas hamper' competition, please email: info@cm-2.co.uk.

How to subscribe to CN Emailers?
To sign-up to the CN Emailers service (as described above), please complete the form below.  Please note that when submitting your details via the form below, we will only hold and process the data you provide in order for you to receive CN Emailers only. If you wish to stop receiving CN Emailers at anytime, please email: info@cm-2.co.uk. Please click here to access our Privacy Policy.
What readers say?
'Thank you for CN e-news, I love the format and the content's perfect when I just need a quick catch up.'
Dietitian, Surrey
'The frequency is ideal for a busy dietitian! Every 2 weeks is perfect and I look forward to what's new.'
Dietitian, Glasgow