Complete Nutrition
Each issue of CN is packed with articles which are practical, educational and topical, and all are written by independent, well-respected authors from across the profession.
In addition, CN incorporates 'feature columns' written by many of the UK's leading nutrition associations, such as the Health and Care Professions Council and the Association for Nutrition, as well as an array of useful practical information such as Diary Dates, News & Views, Journal Watch and Product News.
Who reads CN?
CN is the UK's leading nutrition title. It has a UK readership of over 13,000* health professionals, 9,500 of whom are requesting subscribers, and its' circulation is unique – it's the only nutrition magazine that reaches across the nutrition profession. In addition to virtually every practising dietitian (now over 8,500), CN is mailed directly to all senior gastroenterologists, all nutrition nurse specialists and all nutrition pharmacists, as well as lecturers, industry professionals, consultant dietitians and students.
*readership figures taken from CN Reader Survey carried out by Delveinto Limited.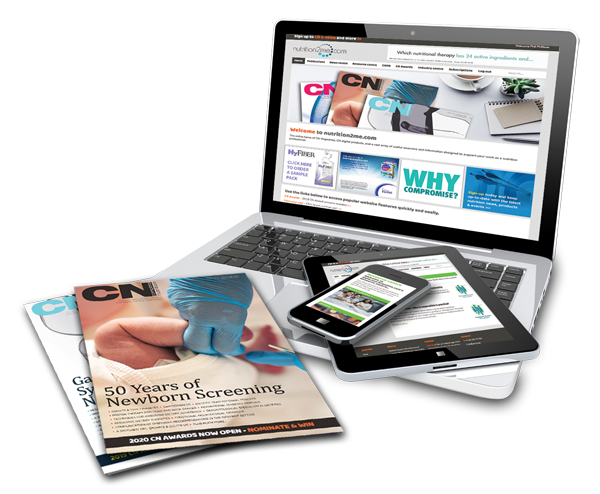 What readers say?

'I always look forward to receiving my copy. It's an invaluable source of nutrition information and enables me to keep up-to-date with the latest news and developments. It's extremely useful.'
Gaynor Bussell, Nutrition Scientist and Dietitian
'Its the only work related magazine I look forward to reading!'
Advanced Dietitian, West Sussex
'The best read for Dietitians!'
Chief Dietitian, Devon

Already receiving CN but want to change your details? Click here to make a change.