2020 CN Awards – The shortlist
The Publishers of CN Magazines are delighted to reveal the 2020 CN Awards shortlist. 
---
Nutrition Resource of the Year
---
Early Start Nutrition
www.earlystartgroup.com/nutrition
Early Start Nutrition have provided families in their area, nationwide and health professionals following their social media accounts with high quality, innovative and evidence-based resources, including courses, recipe ideas and engaging advice.
Following the recent pandemic, Early Start Nutrition have made their online weaning course available free of charge to all families to ensure that everyone has equal access to evidence-based advice on weaning and first foods for their families. This resource is high quality and evidence-based and is readily accessible to all families at a time of crisis for many. Something that should be widely applauded.
Nominated by: Zoe Griffiths, Registered Nutritionist (Public Health), ZG Nutrition
MyNutriWeb.com (formerly known as Nutrilicious Nutriwebinar) 
mynutriweb.com (formerly http://nutrilicious.co.uk/nutriwebinar/)
MyNutriWeb.com offers a whole host of free, evidence-based webinars for lifelong learning and CPD. Their resources are a fantastic option for students and all types of health professionals. The topics vary and the guest speakers always have lots of helpful insight. I genuinely enjoy these webinars and they are an amazing CPD resource for someone like myself, who is working towards AfN fully registered accreditation and finds it difficult to travel for conferences (there are not many in Scotland sadly).
I have utilised information given in the webinars in my work as they have been a valuable insight into different issues and solutions for issues. The webinars are also a great way of keeping up-to-date with a whole range of nutrition knowledge, as nutrition is such a huge area!
NOTE: MyNutriWeb.com was formerly known as Nutrilicious Nutriwebinar (changed on 1st April 2020).
Nominated by: Lucy MacLellan, Food Technologist, Scottish Centre for Food Development & Innovation, UK
 Working Party of the Multicultural Low Potassium Diet Resources
British Dietetic Association Renal Nutrition Group – www.bda.uk.com/specialist-groups-and-branches/renal-nutrition-specialist-group.html
I would like to nominate the Multicultural Low Potassium Working Party, comprising of seven renal dietitians of the British Dietetic Association Renal Nutrition Group (BDA-RNG), for the unique dietary resources that they have produced for the black and minority ethnic (BME) community with kidney disease. There are 4 low potassium diet resources tailored to the communities of the African, Asian, Eastern European or Far Eastern background. These are resources produced by dietitians with experience of working within these ethnic groups, using data from UK and international resources.
It is important that dietary information is tailored to the multicultural communities as dietary management is key in controlling potassium levels and is an essential part of the long-term management of hyperkalaemia in patients with kidney disease. In London alone, approximately 50% of those on dialysis are from black and ethnic minority groups. As we know potassium is commonly found in many foods, especially fruits and vegetables. Therefore, it is so important that renal dietitians nationally are provided with resources to understand the cultural differences in the BME community.
We engaged with patients, who were enthusiastic to help us with this innovative project, by approaching those from the BME communities on dialysis, who were able to provide us with feedback on the diet resources and highlight any missing foods. This also entailed the completion of a questionnaire. We felt that it was so important to engage with our patient's ensuring that the resources are readable and contained appropriate dietary information.
We have also agreed funding with the BDA-RNG for these to be translated into common languages, improving the dissemination of the dietary advice for low potassium diets within BME communities and families. We have also been successful in showcasing our work both nationally and internationally at conferences, acknowledged at NHS Windrush and HSJ awards, and winner of the NKF Innovator Challenge in the USA, acknowledging our enthusiasm to improve access to low potassium dietary resources to patients with kidney disease in the BME communities.
Nominated by: Tina Dilloway, Specialist Renal Dietitian, Imperial College Healthcare NHS Trust, UK
Community Nutrition Professional of the Year
---

Kindly sponsored by Yakult
Yakult is delighted to sponsor the 2020 CN Award for 'Community Nutrition Professional of the Year'.
For free educational and research information visit www.yakult.co.uk/hc
---
Suzanne Fletcher
Founder/Registered Nutritionist, Nutrition Scotland, UK
Since 2016, Suzanne has worked tirelessly and unpaid to build a Community Nutrition Social Enterprise. Nutrition Scotland is a business for social good that offers professional, evidence-based services, advances the profession and works directly with communities to reduce diet-related health inequalities.
Suzanne has designed, delivered and evaluated numerous programmes and resources to ensure they meet the participants' requirements, are engaging and effective. The programmes aim to provide the direct support that statutory organisations often struggle to provide. She has done this whilst working full-time for another organisation until 2019. She hopes that the business can create work opportunities for other nutritionists and community members with an interest in cooking or a career in nutrition. Nutrition Scotland is a collaborative organisation that hopes to contribute to better health and life chances in disadvantaged communities, support improvements to our food system through promotion of healthy sustainable diets and focus on increasing the nutritional workforce.
Nominated by: Founder/Registered Nutritionist, Nutrition Scotland, UK
Rhonda Manning, Hazel Rogers, James Fulton, Robyn McNaughton & Rhona McLaren
Oral Nutritional Supplement Redesign Team, NHS Tayside, Scotland, UK
The ONS redesign team have used improvement methodology to develop transformational work that ensures oral nutritional support is delivered appropriately – right product, right patient, right clinician. This involved the development of a dietetic led service ensuring that patients GPs are removed from the process and that patients see a dietitian who proscribes the appropriate product. The work also uses a digital patient monitoring platform to support a logistics model whereby patients are referred, assessed and monitored, triggering a delivery system removing GP10. A measurable impact on patient/staff experience, release of GP time by ensuring 'food first' approaches, improved nutritional status as well as significant financial saving to the organization makes this a unique, phenomenal piece of work.
Implementing the work has involved improvement methodology, development of staff and patient resources, education and training tools, webinars and face to face teaching with care home staff, general practice, pharmacists, dietetic colleagues and third sector organizations. The work promotes the unique role of the dietetic profession and supports colleagues with a whole system approach to the nutritional care of undernourished people.
Nominated by: Dr Janet Baxter, Nutrition Support Service Lead, NHS Tayside, Scotland, UK
New Product of the Year
---
AYMES ActaSolve Smoothie
AYMES International Ltd – www.aymes.com
AYMES ActaSolve Smoothie, formerly AYMES Shake Smoothie, was reformulated on 1st February 2020. Already made with plant-based protein and recommended to be mixed with 150ml water, this reformulation saw the vitamin D3, previously derived from lanolin in sheep's wool, replaced with vitamin D2. AYMES ActaSolve Smoothie is the first nutritionally balanced ONS registered with the Vegan Society and suitable for vegan diets.
Managing undernutrition can be difficult for anyone, and many vegans must overcome the added challenges of nutrition support systems geared towards people who consume animal products. This registered with the vegan society, nutritionally balanced, supplement provides 297kcal and 10.7g protein, for just £1 per serving. This is comparable to the most commonly prescribed milk-based supplements, meaning that this solution doesn't compromise on nutritional benefits.
AYMES ActaSolve Smoothie comes in 4 delicious, natural flavours, Peach, Mango, Pineapple and Strawberry & Cranberry to provide variety and reduce flavour fatigue and boasts a 76% compliance rate. A 24-month shelf-life and a convenient format, aids storage and portability making life even easier for patients. This epitomises AYMES' vision to provide innovative, low-cost and high-quality nutritional supplements, providing dietitians with simple solutions to aid them in helping their patients.
EleCare
Abbott – https://nutrition.abbott/uk
EleCare is the first amino acid-based infant formula to contain a synthetic human milk oligosaccharide – 2'-fucosyllactose (2'-FL). It was first launched in the UK in February 2020.
Human milk oligosaccharides are a key group of complex sugars found in breastmilk; accounting for up to one third of the solid components of breastmilk.1.Ongoing research is increasingly revealing the important role of HMOs in both the development of the infant microbiome and the immune system maturation, thereby having both short and long-term impacts on infant health.2 HMOs can cross the gut epithelia and be absorbed into systemic circulation. Studies have shown multiple inflammatory cytokines are reduced when HMOs are consumed.3
Up until now, infants with severe cow's milk allergy, multiple food allergies or those who required an amino acid based infant formula were limited to a narrow choice that merely eliminated the offending whole proteins. EleCare not only has a long-standing record of safety as a hypoallergenic formula worldwide, but with the addition of 2'-FL HMO for the UK launch, it now has the added benefit of supporting the immune system of vulnerable infants.4, 5 This means formula-fed infants with an allergy now have an option to alleviate their symptoms without compromising on microbiota development and immune protection.
EleCare is a Food for Special Medical Purposes (FSMP) and has ACBS approval. It is available in 400g tins. It is suitable for infants from birth and due to the stable nature of 2'-FL it can be made up according to WHO guidelines with cooled boiled water, so the infant's immune system is not compromised.
For more information, visit https://allergyelecare.similac.abbott/uk
References: 1. Munblit D et al. Front Pediatr 2019;7:319.; 2. Reverri E et al. Nutrients 2018;10(10):E1346.; 3. Goehring K et al. J Nutr; 2016;146:2559-2566.; 4. Sicherer SH et al. J Peds 2001;138(5):688-93.; 5. Marriage B et al. JPGN 2015; 61(6):649-658.
Date of preparation: February 2020
ANUKANI200056
Fresubin 2kcal HP Tube Feed
Fresenius Kabi – www.fresenius-kabi.com/gb
Fresubin® 2kcal HP, a nutritionally complete high energy (2 kcal/ml), high protein (20% of energy) fibre free tube feed. It is high in monounsaturated fatty acids, with MCT and fish oil.
Fresubin 2kcal HP tube feed is for the dietary management of patients with or at risk of disease related malnutrition in particular those with increased energy and protein requirements and/or fluid restrictions. It combines a high energy density to help cover additional energy requirements in a low volume and provides the highest protein content (10g/100ml), amongst standard tube feeds currently available, helping to meet increased protein needs and maintain muscle mass.1-3 Additionally, it contains MCT for easy absorption and good intestinal tolerance and is nutritionally complete for all vitamins and essential trace elements in 750mls.
Fresubin 2kcal HP is currently the only 2 kcal/ml non-fibre tube feed available to prescribe on FP10/GP104. In customer market research, Dietitians felt this type of low volume nutrient dense formula could benefit a wide range of hospital and home enteral feeding patients who were fluid restricted and/or time limited.5
In a study to investigate the acceptability of Fresubin 2kcal HP in a clinical setting, gastrointestinal intolerance was improved compared to standard practice and Fresubin 2kcal HP demonstrated good compliance in a complex group of patients.6
Prescribing Fresubin 2kcal HP in patients who struggle with large volumes enables them to achieve their nutritional goals in a smaller volume and feed over a shorter period of time allowing them to return to some sense of normality more quickly.7
Since its launch in September 2019, customer and patient feedback has been extremely positive. Fresenius Kabi is proud to be able to deliver another effective solution for patients requiring enteral tube feeding, helping to improve their quality of life.
Fresubin 2kcal HP tube feed is available in both fibre and non-fibre versions and is available in a 500ml Easybag. The Fresenius Kabi Easybag is the lightest tube feed container on market and saves 60% of plastic used compared to alterative products available, helping to reduce the volume of plastic waste.8
References: 1. Arends J et al. ESPEN guidelines on nutrition in cancer patients. Clin. Nutr. 2017; 36(1):11-48.; 2. Weimann A et al. ESPEN guideline: Clinical Nutrition in surgery. Clin Nutr. 2017;36(3):623-650.; 3. Deutz NEP et al. Protein intake and exercise for optimal muscle function with aging: Recommendations from the ESPEN Expert Group. Clin Nutr. 2014;33(6):929-936.; 4. MIMs online February 2020.; 5. Fresubin 2kcal HP Market Research. May 2018. Data on file.; 6. UK Acceptability Report. September 2019. Data on file.; 7. Fresubin 2kcal HP tube feed. Products in Practice Series. January 2020. Data on File.; 8. Unpublished study with representative tube feed bottles
Isosource Junior Mix
Nestlé Health Science – www.nestlehealthscience.co.uk
Isosource Junior Mix (ISJMIX) was launched on the 31 January 2020. It's the first and only enteral tube feed in the UK that contains 14% food-derived ingredients like rehydrated chicken, peas and beans, orange juice and peach puree. Its launch coincides with the growing trend of parents already using, or considering, blended diets for tube-fed children. It also reflects the revised BDA policy statement that supports blended diets where appropriate and backs parent choice. ISJMIX has been developed to help support these parents but also to offer the benefits of food-derived ingredients to the wider tube-fed population
ISJMIX is a safe and convenient way to introduce food-derived ingredients into a child's tube-fed diet. It's nutritionally complete, contains 25% of the recommended daily serving of fruits and vegetables, flows easily via gravity or pumps, has 3.6g of protein per 100mls and 5g of fibre per pack.
ISJMIX has growing evidence to support its use including a recent study that shows great patient outcomes, particularly a decrease in GI symptoms. Children saw an improvement in reflux, vomiting and gagging. Stools were shown to become firmer and less frequent with one child making great progress with potty training. One child saw improved mood, eye contact and concentration.
Since launch, feedback from customers has been very positive, as children see improved tolerance and stools.
Clinical Nutrition Professional of the Year
---
Rebecca Bradshaw
Senior Specialist LGI Dietitian, Guy's and St Thomas' NHS Foundation Trust, UK
I am nominating Rebecca Bradshaw for the ongoing commitment she has shown to the Dietetic profession since graduating from The University of Chester in 2012.
Rebecca is a great role model for our profession and has worked her way up to become a Senior Specialist LGI Dietitian at St Guy's and Thomas' NHS Foundation Trust, where she manages a busy complex clinical caseload alongside ongoing strategic service development work. Rebecca also spoke at this year's BAPEN conference highlighting the positive work she has done on improving care for her patients receiving parenteral nutrition.
Outside of the NHS Rebecca is a keen Nutrition and Dietetic writer has written numerous articles for different publications sharing her clinical expertise. She is truly committed to promoting evidence-based practice and sharing her wealth of clinical experience with other members of the dietetic profession.
Nominated by: Ruth Carr, Acute Team Lead Dietitian, Barnsley Hospital NHS Foundation Trust, UK
Nutrition Task and Finish Group
Izzie Gibson (Clinical Nurse Specialist), Lauren Robinson (Nurse), Margaret Cooksey (Clinical Skills), Sarah Fullwood (Clinical Skills), Karen Cottrell-Baker (Clinical Skills) & Sandra Rider (Governance), Nutrition Team, Dudley Group of Hospitals NHS Foundation Trust, UK
A multidisciplinary team (MDT) was formed to improve the safety of nasogastric tube insertion and confirmation of position. The focus was changing the culture from routine to risk aware/averse. This was achieved by involving all groups of staff to change accepted practice, review all procedural documents, creating training and competency assessment for both nurses and medics, creating a comprehensive safety critical criteria LocSIPP checklist and audit process.
Despite never working together previously the group became powerful due to a shared passion for patient safety, we have learnt from each and then impart this knowledge on others. Overcoming the many challenges never seemed taxing as we all stand together in our fight for change.
My team members are absolutely inspirational, and it would mean a great deal to have our hard work showcased to others, with hopes we could support other Trusts throughout the UK.
Nominated by: Izzie Gibson Nutrition Clinical Nurse Specialist, Dudley Group of Hospitals NHS Foundation Trust, UK
Naomi Westran
Surgical Oncology Dietitian, Royal Surrey County Hospital, UK
The Geoff Simmonett 'Commitment to Patient Care' Award
---

Kindly sponsored by Nutricia Homeward
Nutricia Homeward provides comprehensive support for over 29,000 tube fed patients, helping to facilitate safe and speedy discharge from hospital and minimise hospital re-admissions. www.nutriciahomeward.co.uk
---
Ruth Brierley & Natalie Welsh
Nutrition Specialist Nurses, Manchester University Foundation Trust, UK
Mary Hall
Diabetes Dietitian, Cambridgeshire and Peterborough NHS Foundation Trust, UK
Cheryl McKenzie
Nutrition CNS, Barts Health NHS Trust, UK
Student of the Year
---
Kind

ly sponsored by Nutrinovo
As the company behind the innovative 'ProSource' and 'HyFiber' product ranges, we are proud to be sponsoring this prestigious award, recognising the nutrition professionals of tomorrow. www.nutrinovo.com 
---
Rob Lennon
Student Dietitian, School of Public health, Physiotherapy and Sports Science, University College Dublin, Republic of Ireland
Shane McAuliffe
Student Dietitian, Nutrition and Dietetic Dept, The Royal Oldham Hospital, UK
Georgie Wood
Former Student Dietitian, Birmingham City University, UK (now Band 5 Dietitian)
Social Media Personality of the Year
---
AfNutr Twitter Chat Team
@AfNutr Twitter Chat Team moderated by Registered Nutritionists: Dr Laura Wyness, Vicki Pyne, Lynn Burns & Dr Suzanne Zaremba.
@AfNutr provides a monthly Twitter Chat, moderated by Registered Nutritionists – Dr Laura Wyness, Vicki Pyne, Lynn Burns and Dr Suzanne Zaremba. The team has a range of nutrition expertise and are passionate about increasing awareness of evidence-based nutrition and supporting Nutritionists in their professional practice. The absence of a suitable online platform for AfN Registered Nutritionists to use for sharing nutrition information, CPD and networking, led to the establishment of the @AfNutr twitter chats.
The focus of the @AfNutr chats is within the remit of Registered Nutritionists, i.e. nutrition science, public health, sport & exercise, food and animal science. Registered Dietitians, Allied Health Professionals, nutrition & dietetics students and members of the public with an interest in evidence-based nutrition, research and practice take part in our chats.
The team created a website with useful information for AfN registrants, such as the first guidance to maintaining professionalism on social media. We decided to create this resource following our 'Nutrition in Social Media and the Digital World' chat. Reflecting on people's experience of communicating nutrition messages online, the prevalence of misinformation on social media and the rise of the online 'influencer' led us to create our guidance to help support nutrition professionals in what can often be a daunting digital world. The @AfNutr website also includes tips for tweeting as well as advice on CPD and reflective practice.
Since launching in January 2019, @AfNutr has over 1600 followers on Twitter. The hashtags for some of our twitter chats have trended in the UK, indicating the high volume of interest and engagement. Twitter discussions and networking continues following our chats (often for days afterwards!).
Each of the four moderators work in full-time nutrition roles, running @AfNutr on a voluntary basis. The team works hard to plan ahead and align chat topics around current issues in nutrition and health, offering a platform for evidence-based discussion and exchange of professional skills. Feedback received from nutrition professionals have been very positive and encouraging. The @AfNutr chat team were delighted to be short-listed for the Caroline Walker Trust 'Media Food Campaigner of the Year' award in 2019.
Zoe Griffiths, Registered Nutritionist (Public Health), ZG Nutrition: The @AfNutr Twitter chat has brought together a very supportive community of Registered Nutritionists from all backgrounds, who wouldn't otherwise have met or had the chance to network with each other. The chat is held monthly and has been extremely well supported by Registered Nutritionists. It gives everyone participating a chance to discuss topics of common interest, share evidence-based information and learn something new each time. It has been a revelation in a profession which can often be isolated due to the fact that there are few Registered Nutritionists in some areas. It has made the world of Nutrition seem much closer than it ever has before.
Nominated by: Laura Wyness, Freelance Registered Nutritionist, Nutrition Research & Communications, and Zoe Griffiths, Registered Nutritionist (Public Health), ZG Nutrition.
Tai Ibitoye
Registered Dietitian & PhD Researcher, University of Reading, UK
Instagram: @taitalksnutrition
Tai should be nominated for this award because her social media platform – @taitalksnutrition on Instagram – is really educational and useful. The information she provides online is always evidence-based and she doesn't share them in a 'lecture' format, you can see her personality through it. She dispels common myths around diet and nutrition.
Her posts cater for individuals from all walks of life. She has also created some amazing infographics on diet and nutrition pertaining to the UK black and minority ethnic community, which I have not seen much of on social media. Diversity and understanding culture are very much needed when it comes to addressing nutritional matters and I'm so glad she has paved the way on social media by discussing these online.
I always learn something new from her – she has a special ability to break down scientific jargons and terminologies into layman's terms. I guess that's why I, and I'm sure many of her followers, stick around and anticipate her next post.
She really deserves this award. You can tell that she is proud to be a Dietitian, loves what she does, and has a heart for helping others.
Nominated by: Lisa McQueen, Nutritionist/Customer Assistant, Whole Foods Market
Rhiannon Lambert
Nutritionist and Founder, Rhitrition
Instagram: @Rhitrition; Twitter: @Rhitrition; Facebook: @Rhitrition; YouTube; Podcast
Nigel Lambert: Rhitrition has established itself as being a 'trusted' source to media outlets (tv, news, radio, newspapers, social media, public & corporate events, etc) for good up to date advice on all nutritional related advice. The founder , Rhiannon Lambert, has thrown herself into growing this business by working long hours, travelling at all hours day and night to events all over the country , being openly available to members of the public at all times of day and night and by using her following to influence corporate organisations to have a more informed and longer term approach to changing the health and wellbeing of the population as a whole. Her 'Food for thought' podcasts have reached out to millions of users and are packed full of interesting facts, from a range of subject matter experts, about our day to day lives on matters that impact and affect us all as individuals. Her heart and soul are behind all she does and chooses to do, because her philosophy is simply to help us all improve our life styles as individuals and make better more informed choices about what we buy. In a world full of so called social media 'influences' whose approach involves sponsorships that reflect their own personal interests rather than the followers they are communicating to , Rhiannon stands out from the crowd, yes she embraces corporate money to make a living and grow the business, but she never seems to compromise on the high standard of facts and trusted information given. She is on mission and well deserving of a reward to reflect her huge contribution to ordinary people, living ordinary lives. We need more like Rhiannon out there and she makes a role model for others to follow.
Stephanie Perk: She provides free information from credible sources and studies that help educate the public without fearmongering!
Tanya Cracknell: Her tireless effort to educate and help the public, showing real compassion and evidence-based information in a sea of nutrition jargon and fake news!
Real-time engagement on social media and a podcast, with academic and influential guests, educating the world one listen at a time.
Pam Walters: Rhiannon Lambert is a young registered nutritionist and social media sensation inspiring all to eat a healthy way without diets and fads.
She is honest and creative and her podcasts ' Food for Thought' have been received so well throughout the world.
She has taught me personally to enjoy food and eat foods the colour of a rainbow. Rhiannon has 2 books out currently. 'Re-nourish' is a valuable source of information, presenting the science and recipes side-by-side. She appears regularly on the news offering advice to all ages.
Rhiannon is truly the only reliable source of nutrition out there. A pleasure to listen to!!
Nominated by: Nigel Lambert, DXC Technology; Stephanie Perk, Nutritional Therapist; Tanya Cracknell, Violinist; and Pam Walters, Teacher
Paediatric Nutrition Professional of the Year
---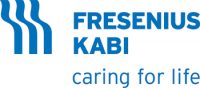 Kindly sponsored by Fresenius Kabi
Fresenius Kabi is delighted to be sponsoring the CN Paediatric Professional of the Year Award for 2020.
www.fresenius-kabi.com/gb/

---
Louise Heywood
Paediatric Nutrition Nurse, Swansea Bay University Health Board, Wales, UK
Charlotte Stirling-Reed
Registered Nutritionist, SR Nutrition, UK
Charlotte is a passionate Registered Nutritionist, specialising in maternal, infant and child nutrition, and nutrition communications.
Along with experience working across many sectors, including the NHS, commercial companies, local authorities and charities, Charlotte regularly writes articles for both magazines and newspapers and features on TV and radio.
Charlotte also delivers training on subjects such as childhood obesity, to healthcare professionals, encouraging and supporting them to know how to raise the issue of weight.
Penny Barnard, Paediatric Dietitian, NHS & Freelance Paediatric Dietitian: Charlotte works passionately and tirelessly across many social media platforms, especially Instagram and Twitter, to provide relevant, accurate and practical nutrition information on maternal, infant and child nutrition.
She offers valuable support and information to parents inspiring them and giving them added confidence as they progress through the weaning journey. She often collaborates with other healthcare professionals to offer expert opinions.
As a result of her passion and commitment, she has built a substantial following and become a significant influencer of infant nutrition across social media.
Nominated by: Penny Barnard, Paediatric Dietitian, NHS & Freelance Paediatric Dietitian
CN Writer of the Year
---
The individuals that write for CN Magazines – your No.1 clinical, medical and health nutrition publication – are an integral component to the Magazines success.  Our author's go to great lengths to research, write and product articles that are interesting, topical and share best practice.  Below you will find details of the contributors that have stood out during 2019/2020.
---
Rebecca Bradshaw
Senior Specialist LGI Dietitian, Guy's and St Thomas' NHS Foundation Trust, UK
Articles include:
Colorectal Cancer – Part 1: What's new in nutritional support in colorectal cancer surgery? [CN (2019); 19(6):12-14]
Colorectal Cancer – Part 2: Surgery-related complications & best management [CN (2020); 20(1): 58-60].
Sarah Brook
Senior Community Dietitian, Calderdale Community Rehab Team, UK
Articles include:
Transitioning from Tube to Oral Feeding in the Community – Management & considerations [CN Focus (2019); 11(1): 11-13]
Bolus Feeding in Enterally Fed Adults [CN Focus (2019); 11(2): 11-13]
Lauren Roberts
UGI/HPB Clinical Lead Oncology Dietitian, The Clatterbridge Cancer Centre, UK
Articles include:
The Role of Fat-soluble Vitamins & the Implications of Deficiency [CN (2019); 19(3): 45-47]
Bile Acid Malabsorption: A forgotten cause of altered function in oncology? [CN (2019); 19(4): 16-18]
Management of Gastroparesis [CN (2019); 19(5): 22-24].
Outstanding Achievement
---
Kindly s

ponsored by Abbott
Abbott's nutrition business partners with healthcare professionals worldwide to offer the most trusted names in nutrition products for every stage of life.
www.nutrition.abbott/uk
---
Danielle (Danni) Bear
Principle Critical Care Dietitian, Guys and St Thomas' NHS Foundation Trust, UK
Sister Anne Hawley, Nick Trott & the Specialist GI Dietitians and Nursing Team
The NHS England National Centre for Refractory Coeliac Disease, Sheffield, UK
Kathryn Parr, Fiona Johnson & Nikita Langley – Pretreatment Assessment Team

Pretreatment Assessment Team, Clatterbridge Cancer Centre, UK
---
Cast your votes…
Now you have read the shortlist, it's time to vote – click here.
INFORMATION: All votes and information submitted in this form will be treated confidentially.  Voting is open to readers of CN Magazines.  Any votes received that are deemed a conflict of interest will not be counted.  Readers can complete one voting form each; any additional completed voting forms by individuals that have already submitted a voting form will not be counted.  The voting process closes on 22nd July 2020, 23:59 GMT (UK).  Any votes submitted after this date and time will not be counted.  To read our Privacy Policy, please click here.