Diary dates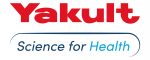 Yakult Study Days 2021
• Exploring the latest research into dietary influences on the gut microbiome – 20th May 2021
• Exploring the latest research into the role of the gut microbiome in clinical practice – 15th June 2021
Visit: www.yakult.co.uk/hcp for more information
Contact us on: science@yakult.co.uk
---
Remote Working: A health care professionals guide to virtual appointments
The course has been created by 3 clinical academic paediatric dietitians and advanced clinical practitioners, Dr Luise Marino, Dr. Rosan Meyer and Marianne Williams.
Click here for further information.
---
THE NUTRITION SOCIETY: Introduction to Human Nutrition Webinar Series
Website: www.nutritionsociety.org/events/introduction-human-nutrition-webinar-series
---
April
Diabetes UK Professional Conference
Date: 19-30 April 2021
Website: www.diabetes.org.uk
PENG Webinars 2021
20th April – FREE webinar: PENG Award Winners share their abstracts – click here to download the flyer.
June – Requirements: 2 years on
August – BAPEN Service Improvement and Innovation Awards
October – Developing an effective nutrition support team
December – Complex EN / PN case studies
Website: www.peng.org.uk
BSPGHAN Virtual Annual Meeting
Date: 27-29 April 2021
Website: https://conference.bspghan.org.uk
---
May
BSG Annual Meeting
Date: 19-21 May 2021
Venue: Liverpool, UK
Website: www.bsg.org.uk
KetoCollege 2021
An advanced CPD 3-day course for new and refresher Ketogenic Therapy learning and networking.
Date: 25-27 May 2021
Website: www.mfclinics.com/keto-college/ketocollege-uk-2021/ 
---
June
Nutrition & Hydration Week
Date: 14-20 June 2021
Website: https://nutritionandhydrationweek.co.uk/
The Nutrition Society Irish Section Conference 2021
Nutrition, health and ageing – translating science into practice
Date: 22-24 June 2021
Venue: University of Limerick, Ireland
Website: www.nutritionsociety.org
---
July
Nutrition Society Summer Conference: Nutrition in a changing world
Date: 6-8 July 2021
Website: www.nutritionsociety.org/conferences
ERAS Congress
Date: 7-9 July 2021
Venue: New Orleans, USA
Website: http://erassociety.org
---
August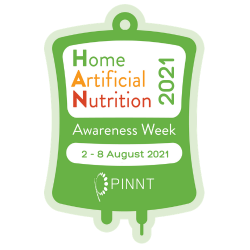 ---
September
43rd ESPEN Congress on Clinical Nutrition & Metabolism
Date: 11-14 September 2021
Venue: Milan, Italy
Website: www.espen.org
---
October
UEG Week Virtual 2021
Date: 3 – 5 October 2021
Website: https://ueg.eu/week
EFAD Congress 2021
Date: 23 October 2021
Venue: Budapest, Hungary
Website: https://efadconference.com
---
November
nutritionday Worldwide
Date: 4th November 2021
Website: https://www.nutritionday.org/
BAPEN Conference 2021
Date: 30 November & 1st December 2021
Venue: Hilton Brighton Metropole, UK
Website: www.bapen.org.uk
---
NOTE: The information contained on this page was correct at the time of publishing.