CN Focus
Strong editorial written by respected authors is mixed with practical articles and informative news from in and around the profession, offering readers an educative, balanced and enjoyable to read publication.
Who reads CN Focus?
CN Focus is mailed directly to 11,800 healthcare professionals, including virtually every practising dietitian (over 8,500) as well as specific GPs and practice nurses with a stated interest in nutrition. CN Focus has a reader reach of over 25,000 primary and secondary care health professionals.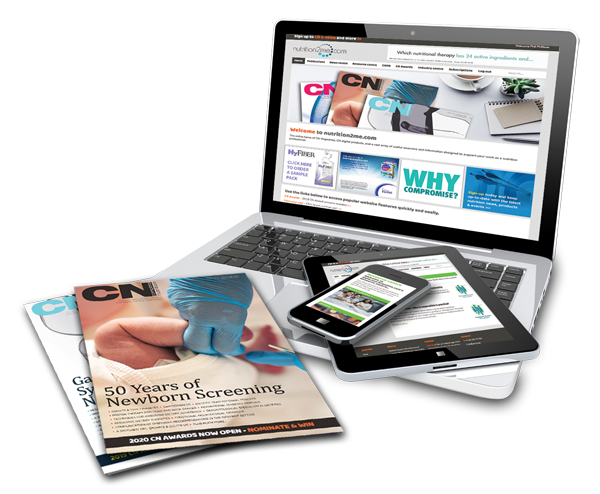 What readers say?
'CN Focus is a great way to keep up to date with all aspects of nutrition in primary care'
Community Dietitian, South Yorkshire
'As a nurse working in primary care, this is great – it really helps me to fully understand key public health issues better!'
Practice Nurse, GP Practice, North London

Already receiving CN but want to change your details? Click here to make a change.