Supporting you to manage dysphagia with confidence
ADVERTORIAL FEATURE

We've learnt a lot about dysphagia management over the last nine years, which is why patient safety and swallow risk reduction are at the heart of everything we do.
We understand that choosing your dysphagia partner encompasses more than just selecting a thickener. Whether you need bespoke Safety Briefings, a multitude of educational resources, patient samples or on-demand advice – together, we've got this.
---
WHY RESOURCE® THICKENUP® CLEAR?
We're proud to be the market leading xanthan gum-based thickener. Here are some of the reasons we're preferred by patients and healthcare professionals1: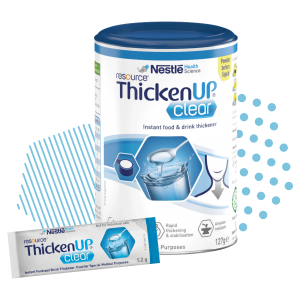 Improves swallowing safety without compromising efficacy2
Easy to use – thickens and stabilises rapidly, maintains stability over time3
Handy sachets available for on-the-go use
Won't affect the flavour, aroma or colour of food and drink
Can be used in hot, cold or fizzy drinks including tea, coffee, sparkling water and cola
Patients can use in their favourite recipes such as roast dinner
Safer and more effective compared to starch-based thickeners4, 5
Gluten free and halal certified
Sample service with delivery in just 48 hours.
---
GET RESOURCE®FUL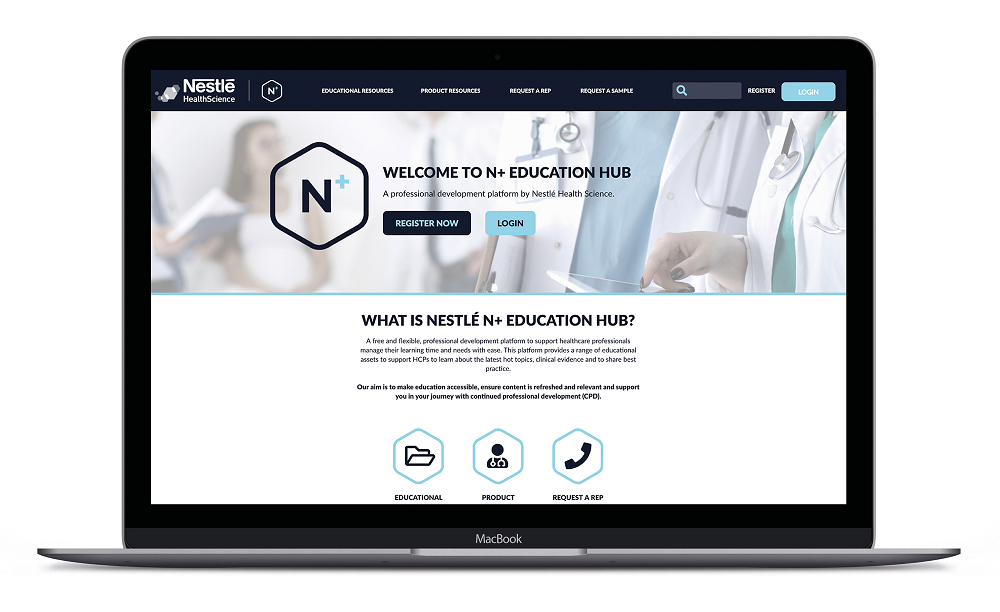 Our N+ Education Hub is the ideal platform to help healthcare professionals level-up their learning. It's free, convenient and loaded with educational resources on dysphagia and more.
Dive into:
• Case Studies • Clinical Evidence • Educational Videos • Recipes • Research • Product Information
Here's a preview of what you'll find on the N+ Education Hub.
---
For more information about becoming a Nestlé Health Science Dysphagia Partner, click here.
---
References: 1. Performance-Based Preference for a Novel Xanthan Gum-Based Thickener Among Clinicians Treating Dysphagia Patients. Nestlé Research Centre. Data on file 2011.; 2. Development of a Non-invasive Device for Swallow Screening in Patients at Risk of Oropharyngeal Dysphagia: Results from a Prospective Exploratory Study. Steele et al. Dysphagia 2019; 34, 698–707..; 3. The effects of a xanthan gum based thickener on the swallowing function of patients with dysphagia. Rofes L et al. Aliment Pharmacol Ther. 2014; 39(10): 1169-1179.; 4. Effects of Bolus Rheology on Aspiration in Patients with Dysphagia. Leonard RJ et al. J Acad Nutr Diet. 2014 Apr;114(4):590-594
5. A comparative study between modified starch and xanthan gum thickeners in post-stroke oropharyngeal dysphagia. Vilardell N et al. Dysphagia 2016; 31(2): 169-179.
Reg. Trademark of Société des Produits Nestle S.A. 08/2020. For Healthcare Professional Use Only. Resource® ThickenUp® Clear is a food for special medical purposes for use under medical supervision.