CN welcomes Adam Longyear –
our new Student Room columnist
Complete Nutrition is thrilled to welcome Adam as its next student columnist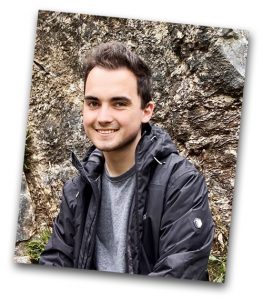 Adam joins us from the University of Surrey where he is the co-founder and president of the Dietetics Society of Surrey University's students' union. Adam is also a committee member of the South East England branch of the BDA, and has studied at the University of Bergen, Norway. Now in his fourth year as a student dietitian and HEF Dietetic Assistant Practitioner.
Adam said about joining the CN staff:
"I am looking forward to writing for CN, having been a reader and subscriber since I started my degree. It's going to be a challenge but one I am looking forward to and I can't wait to get started."
CN's publisher, Alan Booth, said: "I am excited to have Adam onboard and can't wait to hear his perspective on dietetics education and student life. Best of luck Adam, and get writing!"
Adam's first column can be found in the October 2021 issue of CN Magazine, and explores the range of dietetics courses in the UK, and their impact on the profession.
Students of nutrition & dietetics can receive a FREE SUBSCRIPTION to the digital version of CN Magazine.