Leading the Way with World-First Recycling System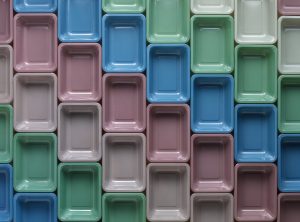 Healthcare professionals can now be assured that, in recommending Wiltshire Farm Foods to their service users, they are also advocating the reduction in food packaging as well as protection of the environment.
The company's new trailblazing recycling initiative involves collecting washed, used trays directly from customers and sending them back to a specialist recycling facility in Durham, where they are broken down to create brand new trays which are then redistributed to customers.
It is this closed loop nature of the recycling process which makes Wiltshire Farm Foods the first company in the world to adopt the scheme on an industrial scale.
Alarmingly, according to a report by RECOUP, 61% of UK household plastic recycling is exported, which means there's uncertainty around where our plastic actually ends up. Wiltshire Farm Foods guarantees that every one of its trays collected from customers across the UK will be recycled into new trays, so embracing the economic system which keeps waste and products in use, as opposed to disposing of them.
Chair & CEO, apetito UK & North America, Paul Freeston, says sister company, Wiltshire Farm Foods is focused on targeting the 'zero-packaging' ready meal:
"As a food company, we've taken a serious approach when it comes to reducing waste with our packaging. It's why, many years ago, we decided to remove all cardboard sleeves from our meals, so the only thing we leave with the customer is the film lid. We think it's time for other retailers to ditch the cardboard sleeve completely, so that, together, we can minimise household recycling requirements and prevent unnecessary waste."