MINAMI's Innovative Omega‐3 Supplements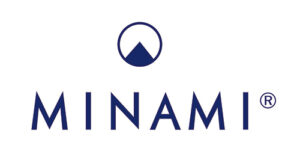 MINAMI® is one of the highest-concentrated Omega-3s available. This is all thanks to the supercritical CO2 extraction process used to extract the fish oil we use: under pressure and at lower temperatures than other methods, CO2 (Supercritical CO2) acts as a 'fat-solving' solvent that pulls out the omega-3 fatty acids from the fish oil. This hexane-free extraction is innovative, as it removes the two essential fatty acids, EPA and DHA without altering their quality and maintaining their chemical integrity. It also separates out the toxins and unwanted fats which are also found within the fish oil. It is a patented extraction method and MINAMI® is the only fish oil on the market in the UK to use this type of extraction.
We don't just meet European standards for purity, we exceed them. On top of that, our experts combine carefully selected ingredients with precise ratios of EPA and DHA, to create specialised products for different needs and lifestyles. Other ingredients across our product range include antioxidant curcumin from turmeric, CQ-10 and a variety of essential vitamins. All of which are sustainably sourced. All our fish oils come from small fish species that aren't endangered, including sardines, anchovies and mackerel. We source these from the clean waters of the Pacific Ocean close to Chile and Peru where overfishing is not an issue. We're proud to have been certified by Friend of the Sea for our work.