New Look Pureed Toasties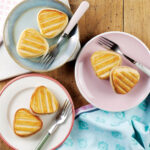 Wiltshire Farm Foods' team of chefs has once again proved their expertise by cooking up a new range of beautifully browned IDDSI Level 4 Pureed Toasties.
With classic flavours like Tuna, Cheese, and Bacon, these toasties give those patients with dysphagia delicious, and nutritious, lunch or snack options. "With a golden grill finish and quality, flavoursome fillings, we're proud to give our Softer Foods customers more options on the menu," says Declan Henderson, Category Development Manager.
To try these new meals for yourself, request a tasting session at: specialistnutrition.com/healthcare-professionals