Nutricia's High Energy, High Protein Peptide-based Tube Feed – Designed to improve intolerance1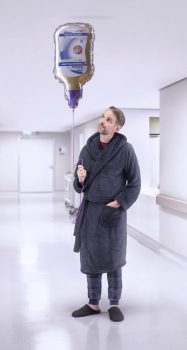 When malnutrition occurs as a result of a disease affecting the gastrointestinal (GI) tract, patients can suffer from debilitating symptoms such as vomiting, diarrhoea and abdominal distension.2
Nutrison Peptisorb Plus HEHP is a high energy, high protein formulation designed to improve GI tolerance and increase nutritional intake in patients with impaired GI function:1
Peptide-based, 100% whey protein
High protein tube feed 7.5 g/100ml
High levels of readily absorbed MCT; 60% fat as MCT
High levels of sodium and potassium*
In a 28-day UK clinical study in tube-fed adults with complex conditions, Nutrison Peptisorb Plus HEHP improved GI tolerance, increased energy and protein intake and increased compliance. Additionally, 86% of dietitians felt patients tolerated the feed and/or exceeded tolerance expectations.1
For more information on Nutrison Peptisorb Plus HEHP, please visit www.nutriciaHCP.com
*197 mg/100ml, 340 mg/100ml respectively.
References: 1. Nutricia ACBS trial, data on file 2020.  2. Alexander DD, et al. World J Gastrointest Pharmacol Ther. 2016;7(2):306-19.
Nutrison Peptisorb Plus HEHP is a Food for Special Medical Purposes for the dietary management of disease related malnutrition in patients with malabsorption and/or maldigestion and must be used under medical supervision.
Information intended for Healthcare Professionals only.