PODCAST OF THE MONTH: 'Inside Medical Nutrition' powered by Nestlé Health Science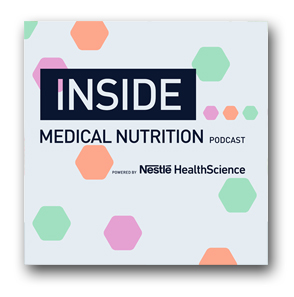 This new podcast hosted by dietitian and sports nutritionist Dr Linia Patel welcomes expert guest speakers every Wednesday to explore key topics across dysphagia management and the blended diets trend in enteral nutrition.
Our guests share real life experiences in thought-provoking discussions including 'Are blended diets well tolerated?', 'Managing a blended diets caseload', the importance of 'A multi-disciplinary approach to dysphagia management' and more.
Click here to subscribe today so you never miss an episode.