PRODUCT OF THE MONTH: Looking to bridge the protein gap? Nutrison Protein Shot is now ACBS approved!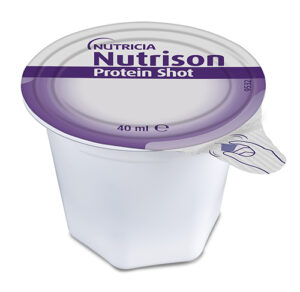 Meeting protein requirements can often be challenging for tube fed patients with high protein needs. Nutrison Protein Shot is a modular top-up in a ready-to-use pot that gives you the flexibility to tailor your patients' tube feeding regimens.
Discover here how something so small could make a big difference.