PRODUCT OF THE MONTH: Peptamen Junior PHGG is NOW available for paediatric patients in UK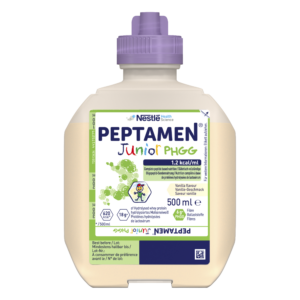 A 1.2 kcal/ml nutritionally complete paediatric enteral feed with 6 g of PHGG fibre and 100% partially hydrolysed whey peptides in a 500 ml SmartFlex® collapsible semi-rigid bottle. It is formulated for children who need additional fibre to support bowel function.
To request a sample and explore more information on the product: https://bit.ly/46tsNTm.
Watch the webinar for the Expert Experience with more in-depth interactions, please follow the link for session II of "Fibre Maze: Influence on Gut Health and GI disorders": https://bit.ly/3Y44Pv2, or if you would like to watch the Q&A session: https://bit.ly/3NGfNC2.