PRODUCT OF THE MONTH: ProSource Jelly – 20g protein and IDDSI level 4 in each little cup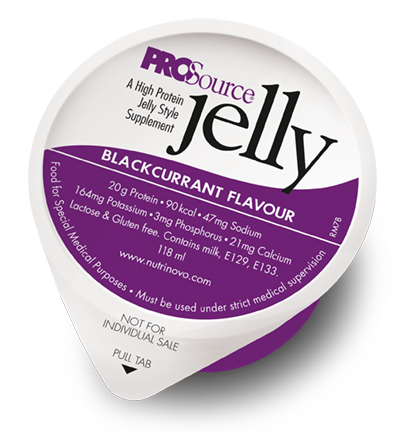 With 20g protein in every cup, and independently classified as IDDSI level 4*, ProSource Jelly provides a truly unique option in the delivery of oral nutrition. Available in four great tasting flavours, ProSource Jelly is ready-to-eat, tastes great, and offers a refreshing alternative to patients who need additional protein without unnecessary volume.
20g protein in each cup
IDDSI level 4
Pre-thickened with carrageenan and carob-bean Gum
Complete in ALL essential amino acids
4 flavour variants
Sample packs of all ProSource products are available FREE of charge and can be sent direct to you or your patients, together with relevant literature. Simply visit nutrinovo.com, or email us using: samples@nutrinovo.com
*ProSource Jelly is pre-thickened using carrageenan & carob-bean gum.