ProSource Plus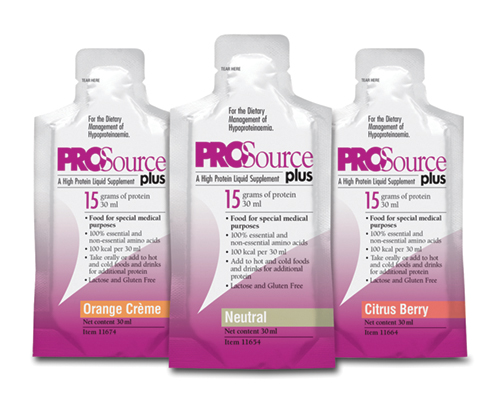 50% more protein, 50% smaller pack size & a neutral variant to support "food first."
ProSource Plus represents an unrivalled choice in oral protein supplementation. With 15 g of protein in each 30 ml sachet (30 g protein in a 60 ml serving), ProSource Plus contains 50% more protein per ml than any other liquid protein supplement available in the UK.
This means that ProSource Plus, available Citrus Berry, Orange Crème, or a Neutral flavour, is unrivalled when it comes to providing your patients with additional protein without compromising on taste or volume.
What's more, in response to customer demand, a smaller 50 sachet case size is now available, alongside a 100-sachet case size option. This is to support greater prescribing flexibility and even easier storage.
Request more information/a visit
If you would like more information about ProSource Plus or would like to receive samples, please visit: www.nutrinovo.com; email: info@nutrinovo.com; or call us on: 01249 691301.