ProSource TF – Full Support for ICU and Enterally Fed Patients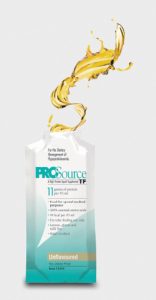 At this very difficult time, we'd like to assure dietitians that despite unprecedented demand for our ICU/enteral specific protein, we have been able to increase production and maintain good stock levels across the UK.
To further support use of the product with Covid patients, we have put together a comprehensive Covid-19Information Page on our website nutrinovo.com, where you can access a full range of materials such as administration guidelines, product data sheets, and information around TF's unrivalled amino acid levels.
In addition to the above, we have been working closely with ICU dietitians around the country to provide pricing support, backed by an amount of free stock allocation, to enable all hospitals to access TF for their most vulnerable patients.
We are fully committed to help wherever we can and if you have any questions about ProSource TF or any of our other products, please do not hesitate to email us on info@nutrinovo.com, or call us on: 01249 691301.