RESOURCE OF THE MONTH: Enteral Feeding Intolerance Decision Tree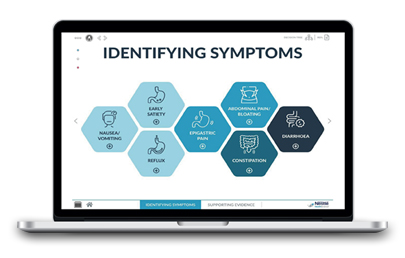 Discover the free time-saving1 tool for identifying symptoms of feeding intolerance and offering pragmatic guidance for their management. The Intolerance Decision Tree was developed by specialist dietitians and a consultant neuro-gastroenterologist to support multidisciplinary teams who evaluate GI symptoms, identify possible causes and explore nutritional and medical management options. Using the new easy-to-use interactive PDF format, it is possible to select the relevant GI symptom and progress through the suggested steps for assessment and management.
Learn more and download today on the N+ Education Hub here.
1. Data on File, Nestlé Health Science