RESOURCE OF THE MONTH: New Pedi R-MAPP Nutrition Awareness Tool!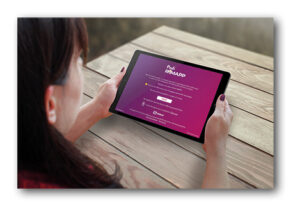 The Paediatric Remote Malnutrition Application (Pedi R-MAPP) is a validated, online web-based application designed to raise awareness of potential nutritional issues in children and young people. Pedi R-MAPP was developed by Abbott from an algorithm developed by a group of experts led by Dr Luise Marino, (RD, PhD), which has been published in the peer-reviewed journal Clinical Nutrition.
Pedi R-MAPP was developed using a modified Delphi consensus, with the goal of providing a structured approach to completing a nutrition focused assessment as part of a technology enabled care service (TECS) consultation.
Pedi R-MAPP has been designed for remote consultations but can also be effective in face-to-face assessments. The tool collects no personal or patient identifiable data and is based on 7 question clusters. At the end of the assessment, an electronic PDF is generated summarising information to enable the healthcare professional to develop a nutrition care plan. The tool is quick and easy to use and can be completed in as little as 2 minutes.
Start using Pedi R-MAPP today by visiting https://pedi-rmappnutrition.com/.
Book a meeting with your local Abbott Account Manager to find out more.
UK-N/A-2300103 | March 2023