Spring is in the Air at Wiltshire Farm Foods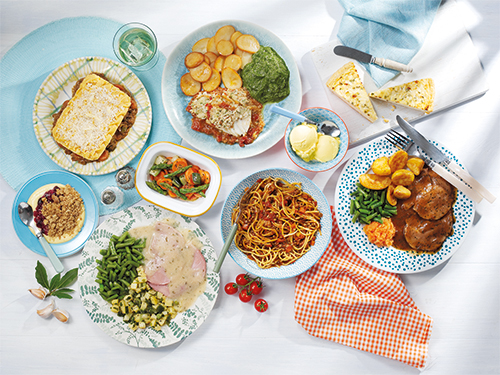 Finally, the warmer weather has arrived and, to celebrate, ready meal provider Wiltshire Farm Foods has introduced a selection of new meals packed full of flavour, along with supplementary gravy pots and lighter snacks for those with reduced appetites.
As always, the company's registered dietitians and nutritionists have worked closely with its team of chefs to develop meals which are delicious and nutritious, as well as packed full of variety.
As part of its spring and summer range, the new meals include Cod in a Rich Tomato Sauce and Mozzarella Crumb, Chicken and Asparagus with a Creamy White Wine Sauce, Hearty Salmon and Broccoli Supreme, and Slow Cooked Lamb with Minted Peas and Beans.
Those of your service users with smaller appetites can now enjoy either Quiche Lorraine or Cheese & Onion Quiche, as delicious snacks during the day.
Order the menu pack for a selection of the new dishes and receive a free Coconut and Lime Drizzle Cake – available for a limited time only! Visit: wiltshirefarmfoods.com for more details.