Yogurt to be kidding me? Oatly launches Oatgurt range in the UK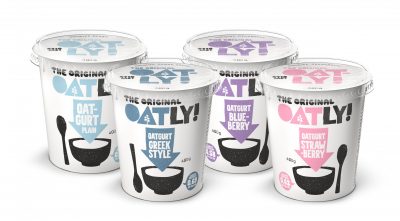 We are excited to share details of our new Oatgurt:
Oatgurt – available in Plain, Greek Style, Blueberry & Strawberry
Only amazing oat plant-based vibes, in case you were wondering
Dairy and soya free
Enriched with calcium, iodine, vitamin B12 and D
Low in saturated fat & rich in unsaturated fats
Exclusively in Tesco chiller cabinets now and more widely available from September.
Oatgurt is available in 400g pots, which can be recycled like paper.
For nutrition information: www.oatly.com/uk/products
To request a voucher or sign up to our e-newsletter: kate.twine@oatly.com