Leading UK Dietitian Appointed as New CN Editor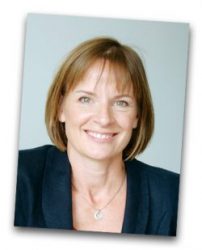 The Complete Nutrition (CN) team are delighted to announce that renowned dietitian Anne Holdoway has joined the team as the NEW Editor of CN Magazine. 
Anne is a leading UK dietitian with over three decades experience spanning the NHS, industry, research and private practice.  As a result, Anne brings a huge amount of knowledge, experience and support to the CN Team as Editor.
CN Magazine is circulated to in excess of 10,600 nutrition professionals, including over 9,000 dietitians, and is firmly established as the UK's no.1 clinical, medical and health nutrition publication*.
Anne's appointment compliments CN perfectly. CN's Publisher, Faye Telford-Penfound, commented: "Just as CN is dedicated to nutrition and dietetics so is Anne!  Anne is involved with many associated groups and organisations, including the British Dietetic Association (BDA), the British Association for Parenteral and Enteral Nutrition (BAPEN) and the 'Managing Adult Malnutrition in the Community' National Consensus Panel, to name but a few.  Her previous positions include Chair of the England Board of the BDA, Chair of the Parenteral and Enteral Nutrition Group of the BDA, and many positions within BAPEN."
Anne takes over as CN Editor from Lynne Garton, who will remain as Editor of CN Focus Magazine.  Lynne has been Editor since CN's inception and the Team thank her greatly for her continued commitment over the last 19 years.
Anne has been involved with CN for many years, whether it's been writing articles or as the title's Dietetic Comment columnist.  From feedback received on Anne's Dietetic Comments, we know that readers have found Anne's words informative, practical, encouraging and inspiring, and that this ethos will be carried through her Editor's Word – the first of which you can read by clicking here.
* As confirmed by the 2018 CN Reader Survey.  Data available on request: info@cm-2.co.uk.
CN Magazines are published by Complete Media & Marketing Limited